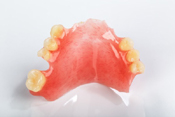 For an annual membership fee of $425 (a savings of $540 off of our retail price of $965) each single member is entitled to our in-office dental plan benefits which include:
There is no limit on your savings by using this plan. I urge you to give it consideration and feel free to ask the staff any questions you may have.
Terms and Conditions Apply - Stop by for a contract to read and sign
2 Regular exams, 2 Regular cleanings, and 2 Bitewing X-rays (Flouride treatment included)
1 Emergency exam (any time of the year) for possible broken teeth, pain, lost fillings etc.
2 Oral cancer screenings
Any other individual X-rays for the year
15% off - fillings, tooth buildups, oral surgery, root canals, additional prophies.
10% off - crowns, veneers, partial and full dentures , implant treatment, tooth whitening and associated denture procedures.
At our practice, we are always re-evaluating our ability to deliver care to you in a more effective way. To make this easier for individuals, we are now offering our own in- office individualized dental plan for those individuals WITHOUT dental insurance.
It is our privilege to have you as our patient and we look forward to continue providing you with the dental care you expect and deserve.